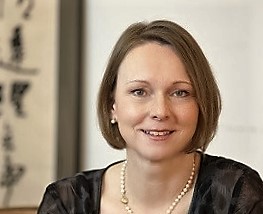 Ingrid Eder-Brunnhofer, MBA
Working in and with Japan for over 25 years I have experienced the changes in business life which came about during this time. Equally, I have realized that some things will never change, probably.
Business is done by people with people, and communication is the key to success.
My education:
Japanese Studies & Anglistics, University of Vienna, Magister phil. 1994
Hitotsubashi University, Tokyo, 1994/95
Global Marketing and Management, Johannes Kepler University Linz, MBA 2002
my business experience:
I started my career in the position of Representative Director of the Japanese subsidiary of a large European corporation from 1995 to 2002, living and working mostly in Tokyo. From 2000 to 2002, I additionally held the position of international marketing manager of this corporation.
Since 2002, I have been working successfully as an independent management consultant for a number of European companies. I am based in Austria and travel to Japan regularly.
Further, I have been teaching Japanese language and culture at various universities and institutions for public education since 2012. This activity allows me to pass on to the next generation some of the knowledge I had the great opportunity to gain over many years and to promote relationships between Austria and Japan in general.
Link to the Austrian Company Register at the Chamber of Commerce
Partner Company
ENBC Ltd.
Imprint & contact
Mag. Ingrid Hilde Eder-Brunnhofer, MBA
Europe Nippon Business Consulting
Raslweg 36, 4600 Wels, Austria
Tel: +43-664-5318132
mail: ingrid.eder@enbc.at
VAT number: ATU55153103
Privacy Policy:  https://www.enbc.at/datenschutzerklaerung/