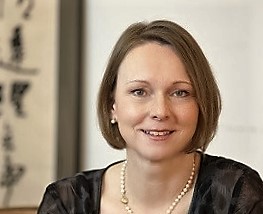 Mag. Ingrid Eder-Brunnhofer, MBA
Japanese Studies & Anglistics, University of Vienna, Graduation as Magister 1994 Hitotsubashi University, Tokyo, 1994/95 Global Marketing and Management, Johannes Kepler University Linz, MBA 2002
Representative Director of the Japanese subsidiary of a European company group from 1995 to 2002, living and working mostly in Tokyo.
Since 2002, Ms. Eder-Brunnhofer has been working successfully as an independent management Consultant.
Teacher for Japanese language and culture at the FH Salzburg since 2012 and at the FH Hagenberg since 2013.
Link to the Austrian Company Register at the Chamber of Commerce
Partner Company
ENBC Ltd.
Imprint & contact
Mag. Ingrid Hilde Eder-Brunnhofer
Europe Nippon Business Consulting
Raslweg 36, 4600 Wels, Austria
Tel: +43-7242-207081
Mobile: +43-664-6318132
mail: ingrid.eder@enbc.at
VAT number: ATU55153103